Estate Planning and Elder Law Seminars
Educating the Community
The Law Office of Michael J. Girardi conducts Estate Planning and Elder Law educational seminars FREE for the public. Listed below are upcoming seminars hosted by the Law Office.
Seating is limited and Reservations are REQUIRED!
Upcoming Estate Planning and Elder Law Seminars
Each last approximately an hour and include a presentation, Q&A, and various handouts.
Check back later for a listing of dates and locations!
Estate Planning - Preparing for the Future
Date:
January 28, 2016
Time:
6:00 PM - 7:30 PM
Location:
The Law Office of Michael J. Girardi
2773 Leechburg Road
Lower Burrell, PA 15068
Reservations:
Call 724-339-1062
Elder Law - Planning for Medicaid
Date:
February 11, 2016
Time:
6:00 PM - 7:30 PM
Location:
The Law Office of Michael J. Girardi
2773 Leechburg Road
Lower Burrell, PA 15068
Reservations:
Call 724-339-1062
Estate Planning - Helping New Parents
Date:
February 25, 2016
Time:
6:00 PM - 7:30 PM
Location:
The Law Office of Michael J. Girardi
2773 Leechburg Road
Lower Burrell, PA 15068
Reservations:
Call 724-339-1062
Michael J. Girardi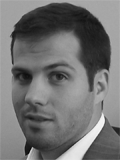 Attorney-at-Law
724-339-1062
724-339-2535(f)
attorney@michaelgirardi.com