Estate Administration is a process that involves a wide range of duties on behalf of the Executor or Administrator. These responsibilities include collecting, valuing, and protecting the estate's assets, making payments to creditors and receiving collections from debtors, the payment of various taxes, and the distribution of the assets to the heirs and beneficiaries of the estate.
To learn more about Estate Administration, check out the resources below, or contact us to schedule a free consultation.
Probate
Lower Burrell Estate Administration
Probate is a court-supervised transfer of property from the estate of a deceased person, otherwise known as a decedent, to his or her heirs and beneficiaries.
Generally, a decedent's pass either "testate" or "intestate". A decedent with a valid will is said to have passed "testate" and the will specifies how the decedent's estate is dispersed. Alternatively, if the decedent does not have a valid will, he or she has passed "intestate", and state law defines who inherits from the estate.
The legal nuances of Estate Administration and the Probate Process are often an unwelcomed responsibility during a time that should be reserved for mourning and remembrance. Leaning on the support and knowledge of an attorney can ease this process for the Personal Representatives of an Estate.
Michael J. Girardi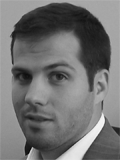 Attorney-at-Law
724-339-1062
724-339-2535(f)
attorney@michaelgirardi.com
Estate Planning involves a combination of various legal instruments, such as Wills, Trusts, Powers of Attorney, and Living Wills, as well as Lifetime Transfers, Gifts, and Beneficiary Designations.