Elder Law covers a range of issues facing Seniors and their families, including Medical Assistance eligibility, Guardianships, and Filial Support.
Elder Law
Lower Burrell Elder Law Practice
Elder law attorneys practice in a broad range of areas and encompass many different areas of law.
The Law Office's range of Elder Law Tools and Services include:
Medicaid Planning
Veterns' Benefits
Assisted and Independent Living Facility Planning
Powers of Attorney
Living Wills
Guardianships
Filial Support
To learn more about Elder Law, check out our resources, or contact us to schedule a free consultation.
Michael J. Girardi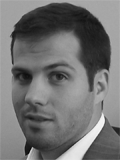 Attorney-at-Law
724-339-1062
724-339-2535(f)
attorney@michaelgirardi.com
Estate Administration is a process that involves a wide range of duties on behalf of the Executor or Administrator. These responsibilities include collecting, valuing, and protecting the estate's assets, making payments to creditors and receiving collections from debtors, the payment of various taxes, and the distribution of the assets to the heirs and beneficiaries of the estate.
To learn more about Estate Administration, check out the resources below, or contact us to schedule a free consultation.